The 1st National "Case Center Cup" Graduate Public Administration Case Competition
日期: 2020-12-15
From April 27 to 29, 2017, the 1st National "Case Center Cup" Graduate Public Administration Case Competition was held in Zijingang Campus, Zhejiang University. The competition attracted 671 teams from 143 universities that have set up MPA degree program to sign up. After intense contests in preliminaries and finals, 4 teams won the first prize, 12 won the second prize, 16 won the third prize, and 68 teams won honorable mentions.
This competition is one of the national graduate innovative practice events and was cosponsored by China Academic Degrees and Graduate Education Development Center (CDGDC) and National MPA Education Steering Committee. The School of Public Administration of Zhejiang University held the first session. Meanwhile, this competition was also one of featured activities during the 120th anniversary of Zhejiang University.
The competition mainly targets MPA students and aims at guiding graduate students majoring in related specialties to pay attention to practical problems in public administration in China and further improving the students' ability to solve practical problems by making use of theories concerning public administration and methods to analyze public policies. Meanwhile, it aims at popularizing base-based teaching method in higher education of public administration and further promoting communication between colleges, government agencies and non-government public institutions, enabling a closer integration of MPA education and national development.
After two intense rounds of anonymous review in preliminary and two rounds of finals, four teams from Sun Yat-Sen University, Renmin University of China, Fudan University, and Zhejiang University won the first prize, 12 teams from Southeast University, Fujian Agriculture and Forestry University, Hebei University of Economics and Business and other universities won the second prize, and 16 teams from universities including Anhui Engineering University and North Minzu University won the third prize. The case of "'Xieyu Street' s NIMBY Incident: Stop, Continue or Remove?" of team named Wuwang Wenjiain from Suzhou University and the case of "Noise From Construction Disturbing Residents at Night in Jia City" of the team named Nanyuan Daiyou fromParty School of the Central Committee of CPC won the "award for best case", and four contestants-Guo Peng from Sun Yat-Sen University, Zhang Qinan from Renmin University of China, Xiao Zhuoxia from Fudan University and Gao Lujie from Zhejiang University won the "award for most valuable member".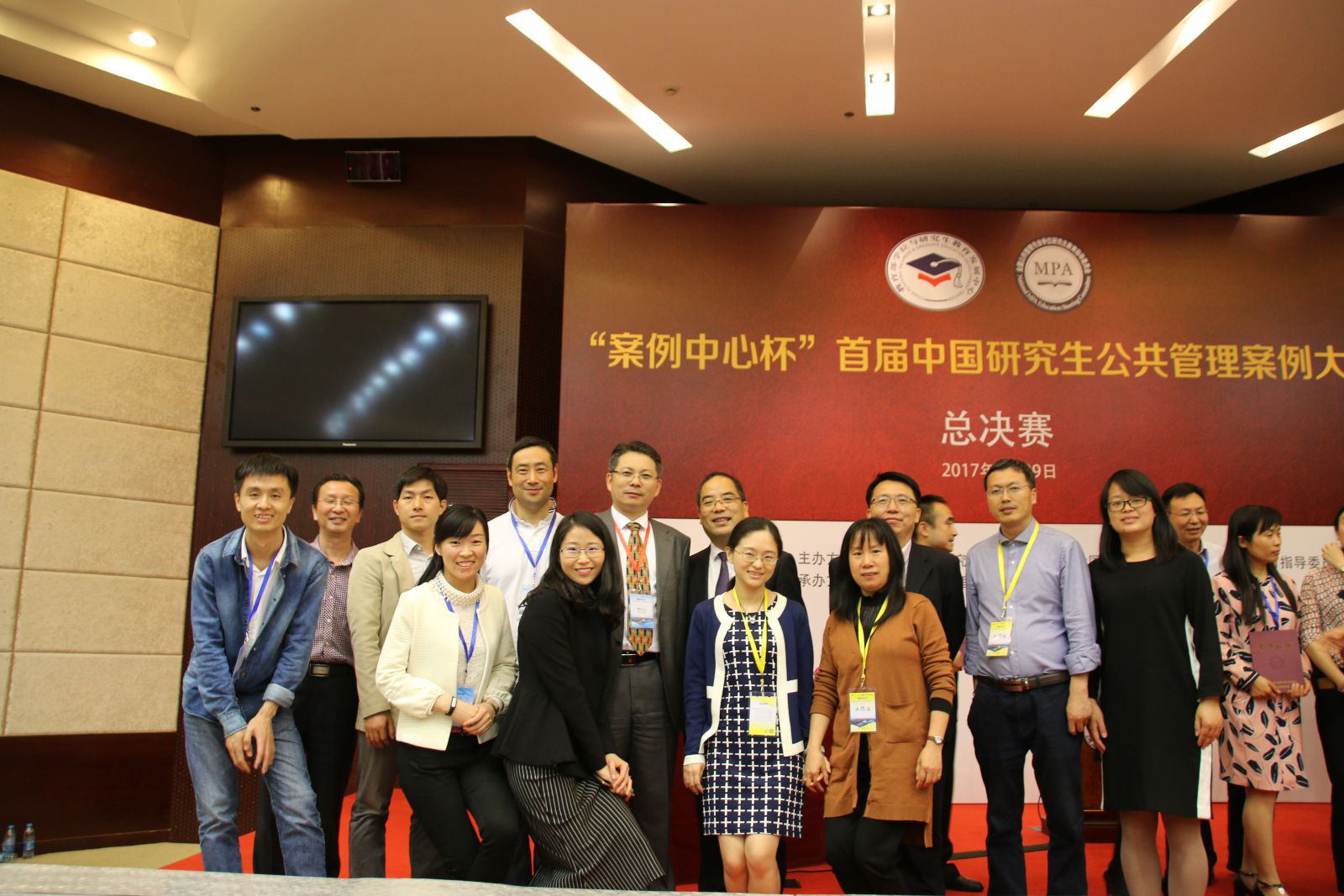 At the award ceremony, Yang Hongshan, deputy secretary general of the National MPA Education Steering Committee and professor at School of Public Administration of Renmin University of China highly commended and recognized the organization and service of the organizer and announced that the competition in 2018 would be held by Fudan University.