The 2nd National "Case Center Cup" Graduate Public Administration Case Competition
日期: 2020-12-15
On April 27, 2018, the 2nd National "Case Center Cup" Graduate Public Administration Case Competition held by China Academic Degrees and Graduate Education Development Center (CDGDC) and National MPA Education Steering Committee concluded in Fudan University.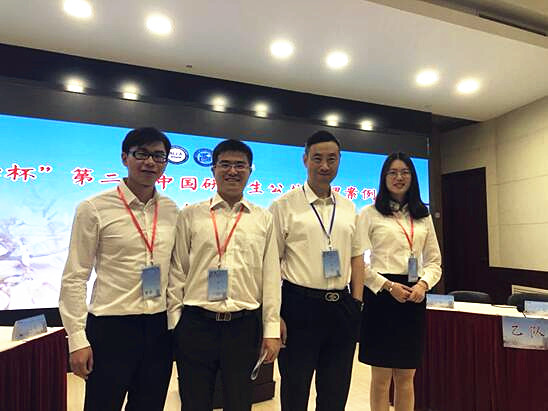 1,091 teams from 180 universities joined this competition. After fierce preliminaries and finals, 4 teams won the first prize, 12 won the second prize, 16 won the third prize, 68 won honorable mentions, 4 won the award for most valuable member, 3 won the award for best case, and 7 won the award for excellent organization. Zhejiang University achieved outstanding results that the team Tiger Brothers and Sisters' case of "'Huge Recycle': Initiating the New Era of Municipal Waste Management" instructed by professor Xu Lin reached the finals and ended up winning the second prize and the award for best case, while Justice League's case of "From 'Embarrassed Fiscal Subsidies' to 'Hesitant Quota Control'—Chinese Stories of Supporting the Development of New Energy Automobile Industry" instructed by professor Tan Rong won the third prize.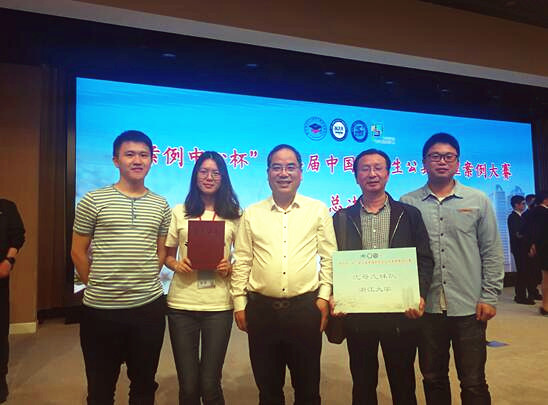 The 2nd National "Case Center Cup" Graduate Public Administration Case Competition is an annual MPA event. The school's leaders attached great importance to this competition and got fully prepared. MPA Education Center organized a qualification inside the school and mobilized MPA graduate students to sign up. 19 teams signed up for the qualification and 10 of them were selected to join the national case competition. After several rounds of anonymous reviews by the National MPA Education Steering Committee, top 32 and top 16 were selected. Our university's team Tiger Brothers and Sisters (team members: Wang Ying, Huang Biao, Wang Ling, Sang Butian, Xia Jingxin, and Xu Bingqin) entered the top 16, and "Justice League" (team members: Yuan Tingting, Gong Yanqing, Zheng Guoyou, and Yin Fang) entered the top 32. At the eve of the top 16 final, the whole school pooled the wisdom and efforts of everyone that Xu Lin instructed the students to further modify and perfect their case texts, teacher Yu Xiaofeng gave meticulous guidance for debate techniques, teacher Wang Shizong and teacher Gao Xiang provided numerous materials, ideas and approaches, students Wang Hao and Luo Fengpeng participated in simulated debate and text analysis throughout, students like Yuan Tingting, Gao Lujie, You Tian and Sun Zhou cooperated with the team members in the simulated debate, and the teachers of the MPA Education Center provided everyone with circumspect logistics service, fully demonstrating team spirit. In the final, Sang Butian spoke with ease and grace, Wang Ying displayed a graceful demeanor and resourceful, and Huang Biao was eloquent and unassailable. They fully demonstrated the mien of Zhejiang University's students.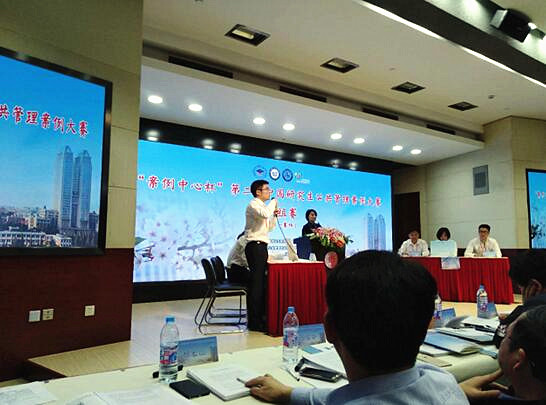 The case competition not only aroused students' tremendous interest in the new model -case-based teaching but also improved graduate students' ability to scientifically, effectively solve practical problems by making use of theories concerning public administration and methods to analyze public policies as well as enhance a school's teaching quality and level.