Our school's MPA student joined NASPAA-Batten Asia and achieved good results
日期: 2020-12-15
On February 26, 2017, the student simulation competition in eight universities worldwide hosted by the NASPAA (Network of Schools of Public Policy, Affairs and administration) drew to an end. In this competition, competitors in Asia region were divided into two groups-World 1 and World 2 revolving around the theme of "Global Food Security" (one of the sustainable development goals of the UN) and were assigned to any field among East Africa, West Africa, Southeast Asia, South Asia and South America to conduct several rounds of analysis and discussion about local food safety with simulated decision-making tools introduced by the competition and presented their final design plans to expert review panel. After stiff competition, our school's 2014 MPA dual-certificate class's student You Tian achieved victory in World 1 Group. It is learned that students in the winning group will be given the opportunity to participate in Global NASPAA-Batten Student Simulation Competition.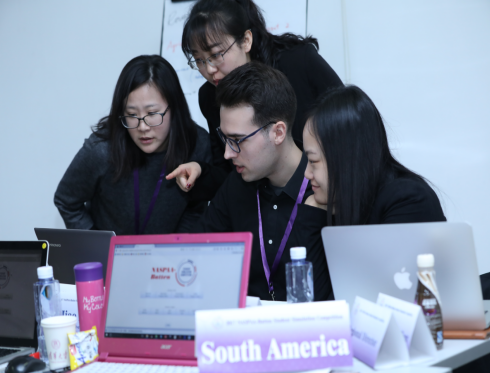 NASPAA Student Simulation Competition aims at providing MPA students around the world with a platform to study, explore and exchange ideas, guiding the students to make full use of decision-making simulation tool to explore the effective solutions to this problem, and enhancing the students' systematic thinking and critical thinking. Since 2015, this competition has been successfully held for two years with a growing number of students and universities involved and profound influence. The 3rd NASPAA-Batten Student Simulation Competition this year is the first competition to be held simultaneously in Asia by the NASPAA and it is undertaken by School of Public Policy & Management, Tsinghua University. And the competition this year has attracted 40 students from 12 universities at home and abroad to participate, including KDI School of Public Policy and Management, Nanyang Technological University, Nazarbayev University, Tsinghua University, Zhejiang University and Fudan University.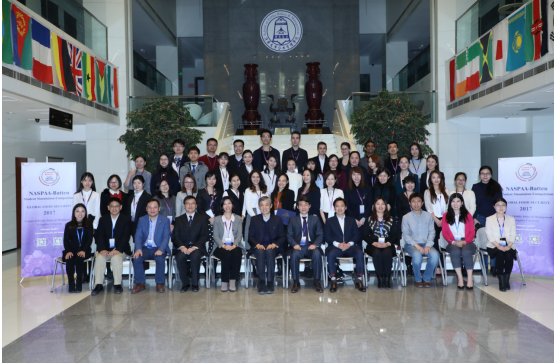 After the selection by the school, our school's 2014 MPA dual-certificate class's student You Tian, 2015 MPA dual-certificate class's student Yuan Tingting, two students of 2016 MPA dual-certificate class's students Jin Shuping and He Jian came to Tsinghua University to participate in this competition. Before the competition, professors at our Department of Agricultural Economics and Management and MPA center offered
careful
guidance
to these students.